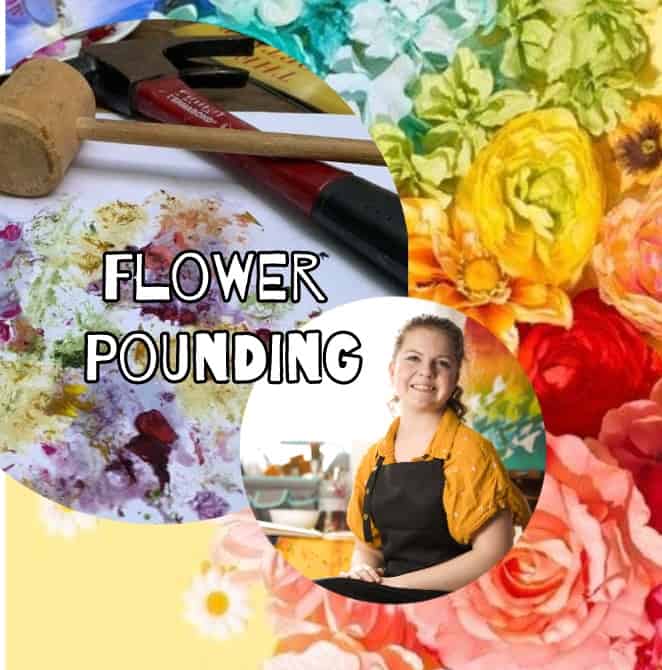 Flower Pounding Family Art Night! – Ages 9-Adult
Join us for a night of flower pounding art! Come join in on the fun as Miss. Mackenzie teaches a lesson on mixed media art using real flowers! The result, a colourful wall tapestry to hang and show off! All supplies are included in the cost, bring your children, teens, friends, family! No alcohol, but do feel free to bring any snacks or treats for yourselves or to share! Please, no foods with peanuts.
Please note:
If you have pollen/flower allergies, this is unfortunately not a class we suggest participating in.
This class is only able to occur with enough participants. If the class is cancelled, a refund will be issued in full.
If your child age 8-11 is wanting to participate, please be mindful that this is a step by step paint class with adults. They are welcome to register if their patience and maturity level is able to handle a 3hr paint session. Thank you for your understanding.
Cost is per person attending.
Please bring
A water bottle
A snack
Your smiles!