V.A.M Academy has begun again this fall and I am super excited to just get into it all again! Last year we created smart goals and this year we want to set the year up with achievable goals again.
This year in V.A.M I want to practice my teaching abilities. With the Grade 10s being in our classroom this year, I want to become a well known mentor for most. People come from universities and districts to visit the academy some days and I want to be able to stand up and say this is us and this is why we are doing this. I want to teach people about the academy more this year.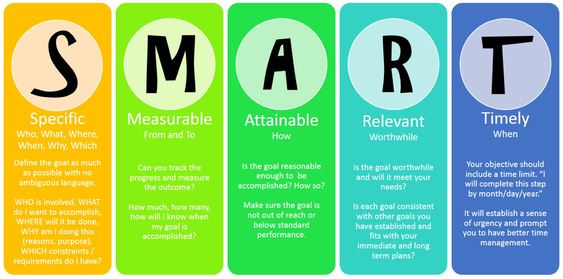 Specific
By the end of this school year I want to become a mentor and main spokesperson for the academy. Talking about the academy to everyone last year was so much fun! I want to Achieve that goal again by teaching everyone about it and who we are!
Measurable
Limited to my time in the academy I can still Measure my successes. By writing down what, Interviews, university students, teachers, adults and students I've taught and/or spoke too about the academy, I can measure if I've achieved my goal or not! I will know I have met my goal when I have talked and taught to at least thirty people or more by the end of the school year.
Achievable
This goal is a challenge and sometimes even I fall under some nerves when speaking to people. Knowing how much I love to chat about the academy in the first place I'm sure I can complete this goal!
Relevant
Teaching and Mentoring are what I love to do! This goal will help me strive for my career plan. Elementary Teaching and Art/Dance classes! This can be a practice for myself in the future to completely rid of those nerves I get sometimes.
Timley
By the end of this school year I plan to have this goal over the victory line!
For the past two years I have been working on my children's book,"When I Grow Up…" and for four months now I have been attempting to secure a literary agent. So far I have only found a self publishing market and a lovely lady going to help give me some options in the right direction of what I want for my book. My book has kind of become like my child recently and I'm trying to find the right school for it to go too!? But on that note, I want the best for my book and am trying to get it Published, or to the very last steps of publishing it by next September.
Specific
By next fall, I want to have my book published and I begin the process of advertising it so it can be placed in stores eventually.
Measurable
It takes years for books to be made and published. This is because some people don't always get the opportunity right away. So far I have made progress in my four months of research and have found someone that can help me get it out there for a reasonable price and eventually get it onto bookstore shelves.  I believe this will only take the next twelve months ahead of me to get it out there.
Achievable
This goal is very hard and a huge challenge ahead of me. I know I can achieve higher and greater things with the book and I want to spread my message to the little hearts. I can make this happen. Watch me!
Relevant
Wanting to become a teacher, I believe writing through children's books is just another way of teaching outside of a classroom. It would be so so very cool to read my written, published books to the classrooms I teach one day.
Timley
By next fall, I hope to be further in my progress of publishing and have the published copies in my hand so I can begin signing and advertising them.